We focus on sport, play and fun while supporting the following activities and resources:
Distributing sports wheelchairs specifically designed for young children
Hosting Let's Play Days for children and their families in the community
Working with teachers to integrate children with physical disabilities into play opportunities such as the physical education class
Offering a free online tool kit at www.letsplaybc.ca, as well as teacher resources with best practices and safe, fun games to building physical literacy in children
Providing expertise, guidance, and equipment for community groups that want to deliver inclusive activity programs
Providing mentorship and role models for children with disabilities while offering one to one support to families
Engaging in outreach to rural areas to help identify and support children across BC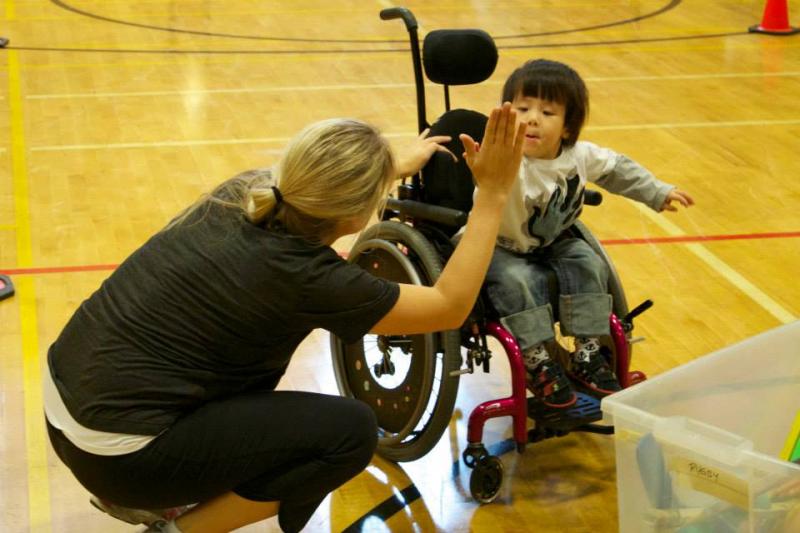 Please note that Let's Play does not directly deliver programming outside of our school visits, special events and Let's Play Days.
However, we are available to assist local schools and communities in developing on-going programming.
If you are in a community where you think having these resources would benefit local children, please
Contact Us
.
You can also visit BC Wheelchair Basketball Society for more information on our sport programming and school demonstration program.